Due to COVID-19 restrictions, Mount Pisgah will be operating a little differently this year. For the most up to date information, please visit the official village webpage for Mt. Pisgah.
Skiing
Pisgah, as it's known in Saranac Lake, is a classic "small town" Adirondack skiing spot.
The gentle slopes, dedicated staff, and welcoming atmosphere make it especially inviting for family skiing and tubing.
Many green and blue trails for beginners out of the 15 skiable Alpine acres. Vertical rise of 329 feet. The lift is a T-bar which allows skiers to choose the length of their run. Bonus: Lights for night skiing!
Tubing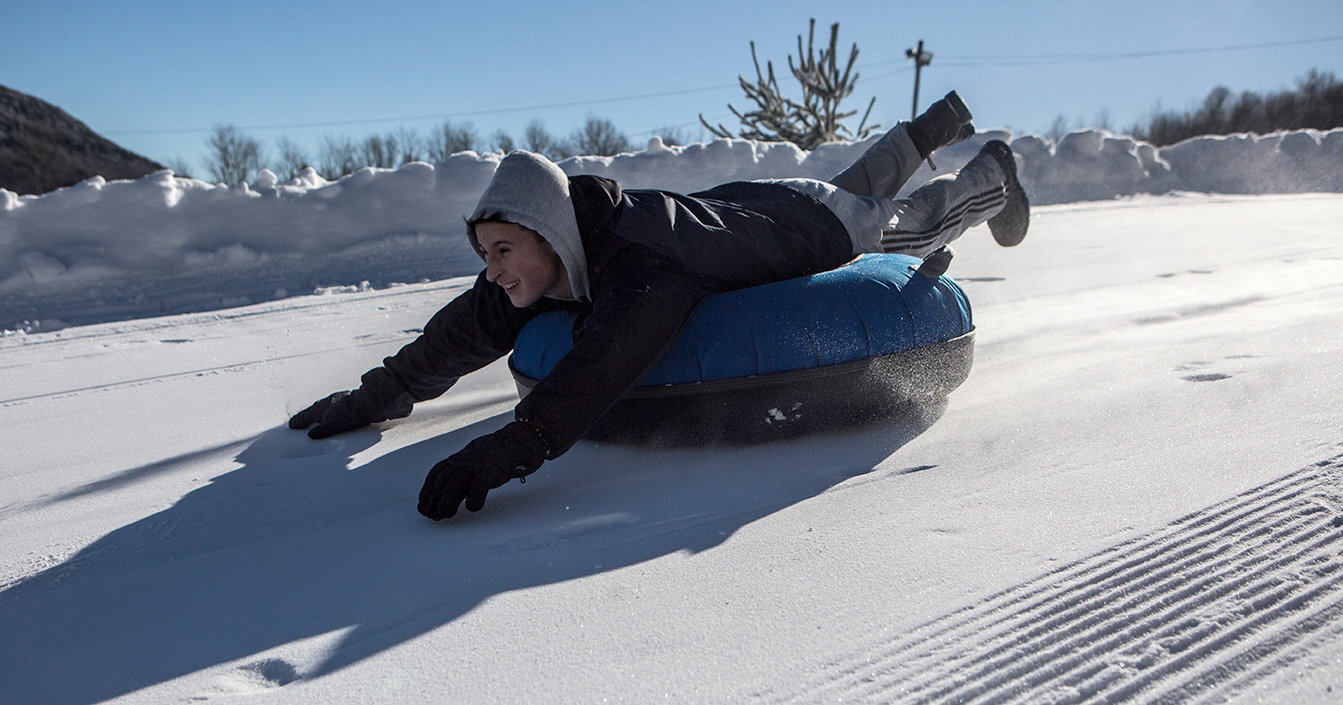 This comes with all the thrills including taking you back up to the top with a rope tow. Two runs for inner tube "races" but we aren't telling you which one is faster. Tubing opening date to be determined for 2021.
Learning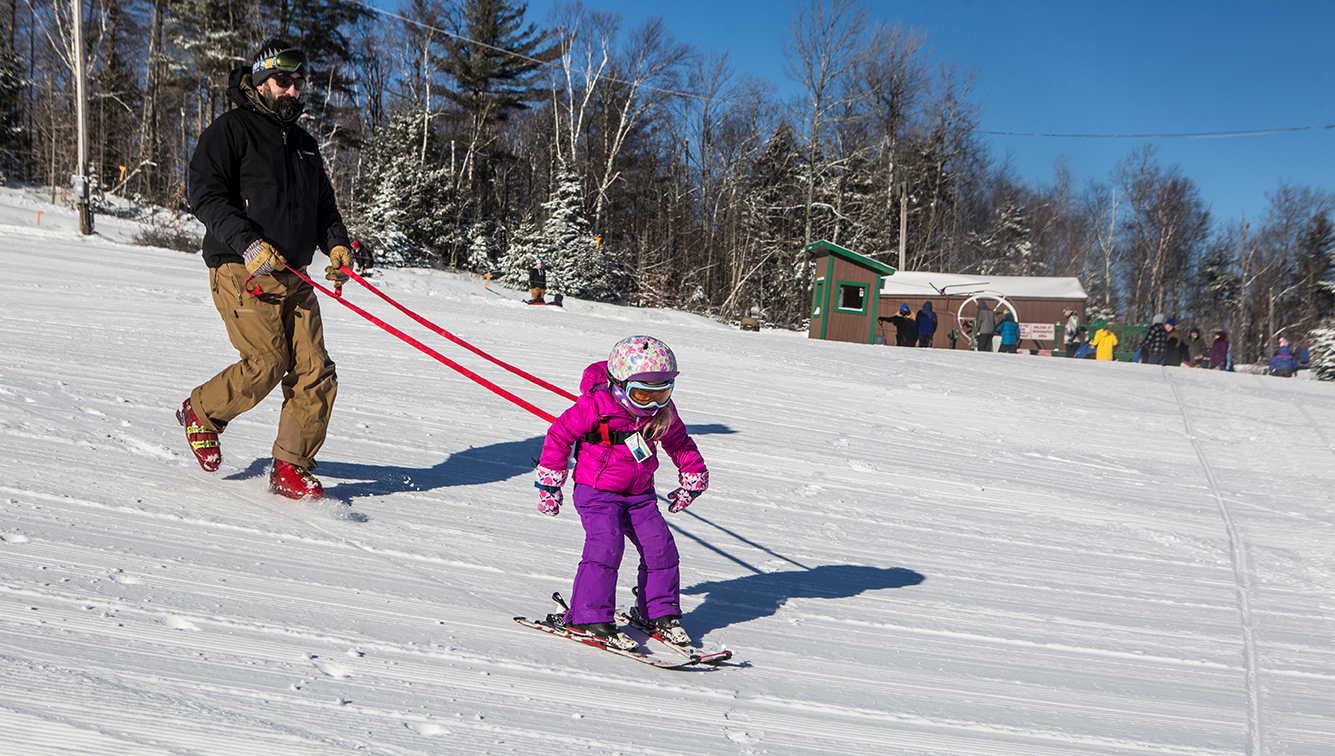 Skiing and snowboarding lessons available with a six-week Learn to Ski package.
Snowshoeing
3.5 kilometers of snowshoe trails with beautiful vantage points to see the vistas. Pisgah is well situated to view the McKenzie Mountain Wilderness and the Saranac River.
Lodge
To help ensure the safety and health of everyone, the lodge will unfortunately not open this year. There will also be no food service, but the restrooms will be open.
Hours of Operation
Skiing:
Tuesday - Friday 3 p.m. - 8 p.m.
Saturday - Sunday 10 a.m. - 4 p.m.
Closed Monday
On The Map