Adirondack Traveler Information
The safety of our travelers and residents is our highest priority and we are committed to ensuring that every experience in the Adirondacks is the best it can be.
We know that it is not simple to make the decision to travel during this time and we are here to help connect you with the information you need to know so you make informed travel decisions. When the time is right for you to travel comfortably, we look forward to welcoming you to the decidedly different awesomeness that Saranac Lake has to offer.
NEW YORK STATE TRAVEL ADVISORY
Coming from another state? The following applies to travel from all states with the exception of bordering states (Connecticut, New Jersey, Massachusetts, Pennsylvania, Vermont). Here is what you need to know about the New York State Travel Advisory:
Any traveler coming to New York must produce proof of a negative COVID-19 test result which had been administered within three days before arriving in New York.

Upon arrival in New York, travelers will enter into a three-day quarantine. On the fourth day, the traveler can take a COVID-19 test.

If the test result is negative for COVID, the traveler may be released from quarantine.

If the test result is positive, the traveler will be required to quarantine for 14 days.

Travelers are required to complete the Traveler Health Form.

Any New Yorker traveling outside the state for 24 hours or more must produce a negative COVID test within four days of re-entering the state.

View full travel advisory.
Please follow guidelines
It is important that all residents and visitors continue to observe safe practices. We truly appreciate your help by taking these simple measures.
Wear a mask covering your nose and mouth in public areas where you are not more than six feet away from others.

Remain socially distant. Stay at least six feet away from others.

Wash your hands often and when you cannot, sanitize your hands.

Respect capacity limits at businesses.

If you are not feeling well, please stay home and rest.
Know Before You Go
As businesses and attractions continue to adapt to operating during ever changing atmosphere, please be sure to connect directly with the specific restaurant, lodging property, attraction, etc. to ensure you have the most up-to-date information.
What is currently open:
Lodging

Retail shops

Restaurants

Restaurants are serving at limited capacities. Please be patient, plan accordingly, and have a backup plan.

Bars and restaurants will close by 10 p.m.

Many attractions, museums, and historic sites

Operating restrictions and daily capacity numbers are impacting regular operation. Many are requiring advance registration. Please check directly with the location you wish to visit for the most up-to-day visitation information.

Ski areas

Spas, hair salons and barbershops, nail salons, tanning and waxing, gyms and yoga studios

The outdoors!

Winter adventures offer a whole new way to see the Adirondacks, but come with unique challenges as well - so make sure you're prepared!

Check out the Saranac Lake Insider for the latest information on business offerings and other important information and opportunities.
What is still/currently closed:
Be prepared this winter
As we begin to once again safely explore the wonders of the Adirondacks and its wide-open spaces, it is important to remember to show love and care for this amazing natural wonderland. Going on an all day cross-country ski adventure? Remember to pack the right gear, including extra layers. Going somewhere new? Prepare for winter's worst by doing plenty of research before you go, especially about the map and weather. This is the perfect time to learn about winter preparedness and take the Love Your ADK pledge. You can help preserve our wild spaces for generations.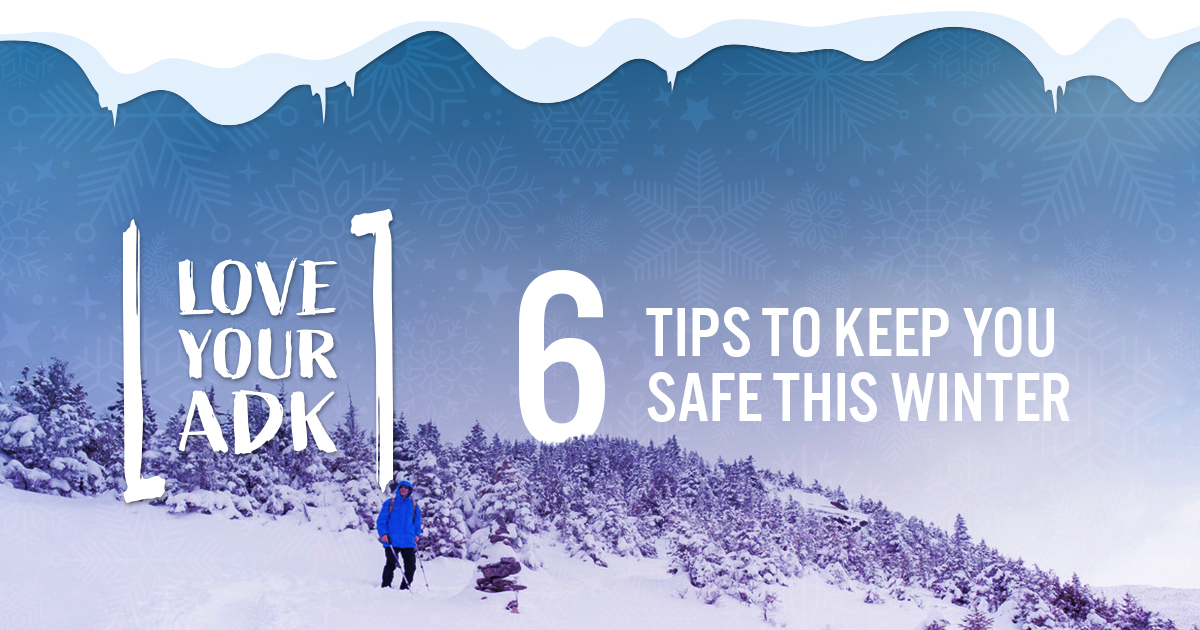 About our website
The reason you may see media of people not wearing masks on our website is because all footage is from prior years. More than ever we all need to be vigilant about maintaining social distance of 6 feet or more and wearing masks when we cannot social distance.
Kindness is the Adirondack Way
None of this can be done alone. No matter where we live, work, or play, we're all in this together. Let's remember to be kind to each other and send virtual hugs. We'll be better for it in the end.
Thank you for staying safe, and staying inspired!
Resources
Business updates: Check out the region "Insider" emails to see what businesses are offering.